U.S.S. Allen M. Sumner DD-692
The 2004 Reunion - Reunion 16
16-19 September - Sheraton South Portland Hotel
Nothing Less than Great!
Dear Shipmates, Ladies & Friends- Well folks, the Portland, ME reunion was nothing less than great, as they all are, and just as special as all the rest. Each of our great reunions are special in their own way, and this one was no exception. As I have said many times, the highlight of our reunion is the Memorial Service, where we remember the sacrifice of our Shipmates KIA aboard Sumner at the Battle of Lingayen Gulf, January 6th, 1945. Joining us this year at the ceremony was Mrs. Helen Moore, sister of Andrew Hoys, one of our shipmates killed that fateful day. With her was her daughter & son-in-law, Mr. & Mrs. Shapiro. It was very nice to have them with us, and made our Ceremony all the more special. Mrs. Moore and our shipmate Bernie Goodman* received the wreath after it had been passed thru the ranks. At the completion of the ceremony, Mrs. Moore was presented with the wreath. Other highlites of the reunion was the tour to Portland Head Light, the most photographed Lighthouse, and to Freeport, ME where it is reported the Sumner gang dropped about ten grand, shopping. Maybe not quite that much, but a few of the guys had to get jobs for money to get back home after their wives got done shopping. Our banquet was another great feast (as always) and Captain Laighton was a terrific Guest Speaker. Thank you, Sir. The Read Hat Ladies made quite a splash (no, they didn't fall into the pool) in their red & purple outfits. They made quite a showing for the 1st time, as they numbered 11 strong. The farewell breakfast was well attended, however; some folks were unable to attend, as they had early morning flights. The final count of reunion attendees was about 152, not a new record, but a great get-together of Shipmates & Ladies. The count of 1st timers was 41, if I remember correctly. All in all, a great time was had by all, and if you missed it you can join us October 27-30 2005 in Branson, Missouri. Joe Gall
* Bernie Goodman had by-pass surgery two weeks before the reunion. When told he needed surgery, HE told the Doctors - "Let's get it done, I got a reunion to go to!"
Many thanks to Bernie & Vickie Armstrong, Pete & Rita Hart, Scott & Linda Kopfstein, Dale "Mort" Surber, Walt Meierdierks and Bob Kearns for taking and sharing these photos with us. If you have any that you would be willing to share, they would be most welcome.
Special Notes

A very nice letter from one of our invited special guests who was unable to attend,
his son was home for the weekend in Kennebunkport.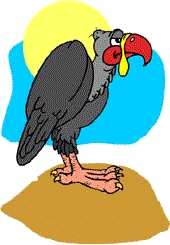 For those of you who may have missed the many lectures on the Hinckley Buzzard given by our
shipmate Scotty Kopfstein, please contact him directly at koppy4554@netscape.com for full details.
As Scotty relates, "no one should go through life without knowing a Hinckley Buzzard!"


At the completion of the reunion our BT's were, as always, broke, and had to get local jobs
before heading home! For next year, we will take up a collection for Pete, Bob and Jose
and at least get them some new clothes..............
Sailing List
Joe & Dottie Gall (EM3 61-63)
Frank & Joan Castaldi with Rod & Judy Johnson (S1c 44-46)
Jeff & Terry Clevenger (FT3 53-54)
Bruce & Earlean Fulbright (SN 60-64)
Bob & Karen Haderer (BT2 63-68)
Bob & Theda Laighton (CDR 70-71)
Walt Meierdierks (FN 49-53)
David & Lee Robson (SH3 66-70)
Tom & Carolyn Shell (ICFN 61-63)
Charles & Aleta Walters with Bill & Donna Malvey (MM2 61)
Forrest & Elizabeth Doucette (ENS 50)
Ken & Nancy Pennington (EM3 59-63)
Sal & Rose Zaita (F1c 45-46)
Merlin Fenelon & Marian Miller (SM3c 45-46)
Richard & Elizabeth Blunt with Granddaughter Pamela Hardy (EM2 44-45)
Irv & Janet Williams with Granddaughter Tiffany Traxel (MM2 52-55)
Steve & Ruth Krajcik (TM3c 44-45)
Mitchell & Margaret Malpass (MM2 63-67)
Norm & Pam Charette with Joan Quinn (CS3 51-54)
Augustine & Sonia Ladiero (TA 70-73)
Boyd & Ilean Searle (FN 46-48)
John & Judy Barry (DC2 65-69)
Charles Blackburn with Tim Blackburn (SM2c 44-46)
Harold Jackson (MM2 51-55)
Pete & Rita Hart (BT3 65-67)
Larry & Dottie Conely (TM2 61-63)
Howard & Judy Good (MM3 61-63)
Chris & Becky Johnson (SFP3 61-63)
Bob & Gloria Kelly (EM3 68-71)
Bobby & Mary Moore (MMC 61-69)
Jack & Ann McCormack (FTA3 56-57)
Douglas Richardson with Howard Sargent & Rob Sargent (MM2 52-55)
George Aichele (SK2 66-69)
Robert Carter (FN 48-52)
Ted & Kandy Cooper (BT2 63-66)
Dan Coli (SN 66-69)
Paul & Meryl Delasco (IC2 61-63)
Dick & Mary Ann Foran (MR2 58-60)
Bernard Goodman (MM3c 44-46)
Bill Juzwiakowski with Jocelyn Carlson (TM3 61-63)
Don & Shirley Moore (BM2 53-56)
Ike & Doris Redmon (MM2 59-63)
Paul & Lee Rosskamp (BT3 68-71)
Maurice & Trish Warren (EN3 66-68)
Don & Dale Wertz (RM3 52-54)
Wiley & Juanita with Deedy Boland (HMC 65-67)
Len & Phoebe Skowron (F1c(EM) 44-46)
Vincent Sodano with Elizabeth Mazurek (WT2c 44-46)
Jose & Faith Garcia (BT2 65-68)
Glenn & Wanda Burdett with Steve & Pam Gilles (S2c 45-46)
Richard & Marge Sementelli (S1c 44-46)
Jim Poston with Brenda Stanley (SOG2 61-63)
Dale Surber (EN2 68-71)
Bruno & Joan Caneva (RD3 50-53)
Kelly Brown with Carla Cawlfield (EM2 66-68)
Bill & Imogene Holthaus (BTG2(T) 51-52)
Len & Susan Novak (IC3 57-60)
Don & Diane Valentine (SOG2 58-61)
Scott & Linda Kopfstein with Charlotte Vandal & Cheryl Kress (SK3 66-69)
Frank & Joan Nekrasz (SO1 50-54)
Bernie & Vickie Armstrong with Jim & Elaine Armstrong (FN 68-70)
John Reader (SN 69-70)
Steve & Maureen Zingerman (SN 69-71)
Ralph & Terri Stamp (FT2 52-55)
Bob Kearns (FTG2 66-68)
John Boeckeler (LTJG 65-68)
Charles McManus with Betty Carruthers (Y2 46-47)
Percy Wilkins (TM3 66-69)
Doug & Julia Seal (FTG3 66-67)
Fred Willshaw (SK1 67-69)