U.S.S. Allen M. Sumner DD-692
Blue Jacket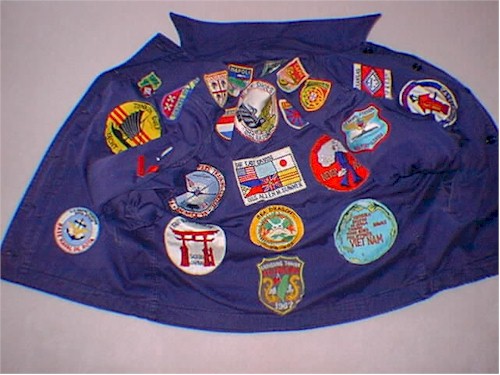 This is Frank Presfield's Blue Jacket to which he applied a few patches during his time aboard the Sumner. The patches in the above picture are "hot spotted", you may click on a patch and see it in a larger size. A big Thank You to Frank for letting us borrow his jacket in the middle of a cold winter!
Do you have souvenirs of the ship that you would be willing to share? Please let us know with an E-Mail today!