U.S.S. Allen M. Sumner DD-692
Message from COMCRUDESGRP - 7th Fleet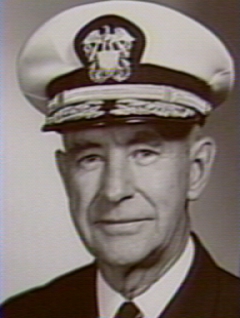 Rear Admiral WALTER VINCENT COMBS JR.
I have been highly impressed by the "can do" attitude and superlative performance of SUMNER during her tour in WESTPAC. as a unit of TG 77.6, in Sea Dragon and on the gun line you have demonstrated the exceptional initiative and competence required of a hard charging destroyer. May your long awaited and richly deserved reunion with families and loved ones by most joyful. A "Well-Done" to all hands.
/s/ Admiral W. V. COMBS

Actual radio message from Admiral Combs to ComDesDiv 162 that was then forwarded to the Sumner by Captain Altoff.