U.S.S. Allen M. Sumner DD-692
Dedication
The SUMNER has taken part in three wars and numerous crises. For the majority of us, our days aboard are fond memories which we share with you. Some of our fellow shipmates, however, did not have the chance to come home to their families and friends. This site is dedicated to those crewmembers who still sail with SUMNER, having been taken from us while serving aboard. Take a moment and remember those who served.


EM3(T) Jerome Joseph Arendt
TM3 Andrew Hoys
F1c Charles Preston Hardison
S1c William Paul Corring
S2c Eugene Francis Sullivan
S2c Bristol Reece Johnson
S2c Paul Herbert Valley
S2c Harry Groves Ellington
SF2 Sylvester Carl Weichenmaier
TM2 John William Nordell
F2c James Oliver Tomlinson, Sr.
CPhM(AA) Lem Elbert Gillett
MM2 Ralph Rupracht
S2c Fred Dowdell Griffin
TM3 Richard Beris
EM1 William Martin Grubb
DC2 Norman Brisette
MM2 Lymond Overstreet
S1 Phillip George McClellan
SOSA Harold E. Dixon
SN Ronnie Lee Spillman
Our sixteen shipmates lost at Lingayen Gulf are memorialized on the American Battle Monuments Commission Tablets of the Missing at the Manila American Cemetery located at Fort Bonifacio, Manila, The Philippines. The thirteen who died aboard the Sumner were buried at sea during services at 0915 on January 7, 1945 (local time) at Latitude 16º 24.5' N Longitude 120º 11.8' E. Two men died aboard the USS West Virginia (BB-48) after having been transferred for treatment and one was rescued by the USS Barton (DD-722) and died aboard her.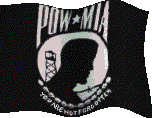 "I've played a lot of roles in life;
I've met a lot of men.
I've done some things I'd like to think
I wouldn't do again.
And though I'm young, I'm old enough
to know some day I'll die,
and to think about what lies beyond,
Beside whom I would lie.
Perhaps it doesn't matter much;
Still if I had my choice,
I'd want a grave, mongst sailors when
At last death quells my voice.
I'm sick of the hypocrisy
of lectures of the wise.
I'll take the man, with all the flaws, Who goes through scared, and dies.
The troops I knew were commonplace
They didn't want the war;
They fought because their Fathers and
Theirs Fathers had before.
They Cursed and killed and wept...
God Knows
They're easy to deride... But bury me with men like these;
They faced the guns and died,
Its funny when you think of it,
The way we got along.
We'd come from different worlds
To live in one were no one belongs.
I didn't even like them all;
I'm sure they'd all agree.
Yet I would give my life for them,
I know some did for me.
So bury me with Sailors, please,
Though much maligned they be.
Yes bury me with Sailors, for I miss their company.
We'll not soon see their likes again;
We've had our fill of war.
But bury me with men like them
Till someone else does more."
- Author unknown
"What is a Veteran" submitted to us by US Navy Chaplain John Denton
Dedication Address made by Colin Benporath at the 2015 Memorial Service in the Naval Academy Chapel.
New Generation Veterans
(David J. Delaney - February 10 2010)
We honor our old veterans, we honor them with pride and read of all the horrors they have carried deep inside. We know they served in Asia or New Guinea's highland rains, Vietnam or in Africa where many men were slain.
We know that fateful landing on Gallipoli's dark shore, where Aussies fought, we know there are so many more, but now a new young generation needs our help as well, they too have been to war and suffer with their private hell.
Though losses are not classed as great, their fears are just the same those hidden electronic hidden bombs, still injure, kill or maim. They fight against and enemy they find so hard to see who mingle in the market place, then cause much tragedy.
Insurgents in Afgfhanistan hide in the rough terrain or roaming in Iraq, where, wearing robes they look the same. The suicide stealth bombers, don't care who they hurt or kill, then, with their own beliefs, they try to break our forces will.
Our sighting Aussie spirit shows on any foreign land, they're in the skies, they're on the sea, or on the desert sand. Now many are returning with the horrors they still see and living with their nightmares, suffering bureaucracy.
I know on ANZAC day, we all remember with a tear, but all vets young or old, they need our help throughout the year, support and listen to their stories, when they do get told, lets honor our new veterans, just like we do our old.
The Ode
They shall grow not old, as we that are left grow old;
Age shall not weary them, not the years condemn.
At the going down of the sun and in the morning
We will Remember them.
Lest we forget.