U.S.S. Allen M. Sumner DD-692
Postal History
Examples of Sumner cancellations, cachets and stationary. Writing the word FREE took the place of stamps while we were in the Vietnam War Zone.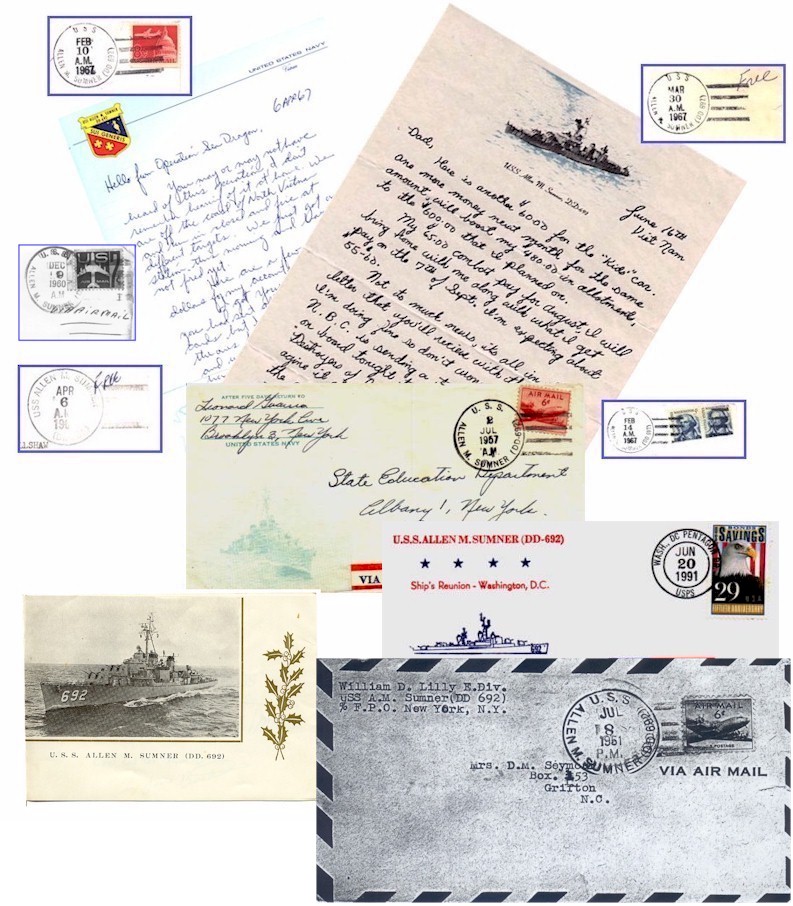 Do you have souvenirs of the ship that you would be willing to share? Please let us know with an E-Mail today!